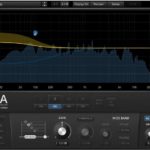 There's nothing wrong with seeking out a better deal. And what is deal is better than free?
There are countless free plug-ins out there, but since DAWs come with more than enough of their own basic plugins to create great-sounding tracks, why bother searching them out?
One reason is to Read more…
The post Augment Your DAW With These Super-Useful Free Plugins appeared first on SonicScoop.