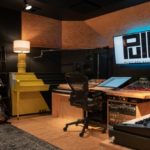 It's not easy to embrace change—especially when what you've been doing has worked well for a long time.
But as for most of the world, this past year has been different for Pull, the NYC-based full service music and production company. Besides pushing back on a global pandemic, Pull composer Read more…
The post Composer Cribs: Pull Music & Sound – A Diamond in the Garment District appeared first on SonicScoop.