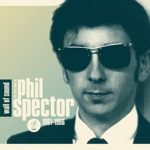 Precocious, prolific, and ultimately imprisoned, producer Phil Spector died on Saturday, January 16, 2021 at the age of 81.
Spector passed away in a California prison, living out his sentence after his 2009 conviction for murdering actress Lana Clarkson.
A producer, musician, and songwriter, Spector became renowned for his dense, Read more…
The post Producer Phil Spector Dies at Age 81 appeared first on SonicScoop.